I was 12 the first time I read a book with a black girl as the main character. It was seventh grade and we had read the Dear America series – hardcover books with big themes and cute little satin bookmarks. This one was Thought My Soul Would Rise and Soar: Patsy's Diary, A Liberated Girl, written by Joyce Hansen. I remember being excited when I saw Patsy's face on the cover – pretty much the same color as me and wearing her hair like I sometimes wore mine.
I also remember being embarrassed once I realized all my classmates were making fun of Patsy. They didn't want to read the story of a slave they had nothing in common with. Meanwhile, reading about Patsy was the first time I had even seen myself in a book. Her story was completely different from mine, but at least she looked like me, struggled like me. I was sure I had more in common with Patsy than with my complaining classmates.
After Patsy, I tried to get my hands on as many books with black characters as possible. But when I found black girls in books, they were secondary characters or storylines, and the books where black people featured prominently were about slavery. I was wondering, where are all the books about ordinary black people, little black girls like me who are struggling and in pain but also having fun and having adventures? When I started writing my novel, What the Fireflies Knew, it was because I wanted to see parts of myself and my childhood on the page. KB's story is not my story, but I hid little bits of myself in it. And what emerged was a black girl story, featuring a curious, joyful, traumatized, regular black girl. I quickly discovered that when we are the main characters in our own stories, it shows us that we are precious, that we are worthy, that we are seen and heard. We count.
The stories of young black girls show the mundane, painful, and beautiful parts of growing up as a black girl. They give voice to black girls and women on topics of beauty, discrimination, class, racism, colorism and mother/daughter relationships. They take the typical elements of coming-of-age stories – facing fears, taking responsibility, finding a sense of self, accepting the unfair nature of the world – and reimagining them through the eyes of ordinary black girls, just like me . These are hard stories to write, because of their layers, their pain, their visceral, unfiltered truth. But they are needed, for black girls and for the world. Here are my favorite portrayals of black youth in fiction; the books that taught me how to write Black girlhood, the books that taught me about myself.
*
Toni Morrison, The bluest eye
(Vintage)
With her very first novel, Toni Morrison changed many lives, including mine. The bluest eye tells the story of a young black girl named Pecola who struggles with her identity. She desires blue eyes, which she equates with whiteness, after being treated badly due to her dark skin. According to legend, Toni Morrison started writing the book because she wanted to talk and write about black youth. She decided to venture away from the norm and write a story that centered on the realities that black people faced, even if that ultimately meant her book would become one of the most frequently banned books of all time. Always, The bluest eye stands as one of the most poignant tales of black youth, filled with meaningful lessons about the negative impacts of racism/white supremacy and giving voice to characters often overlooked in fiction.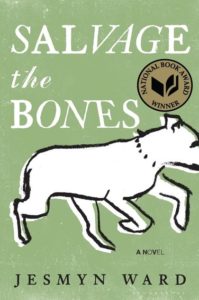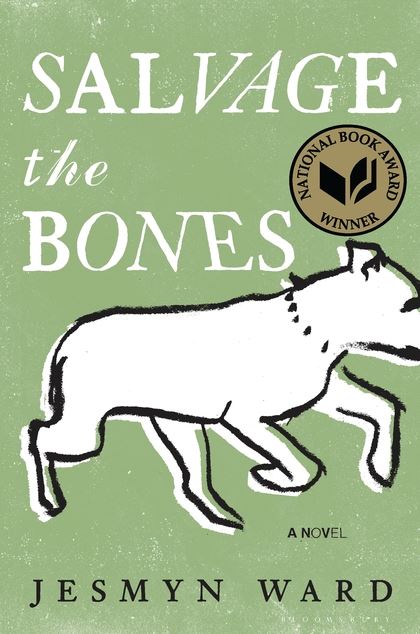 Jesmyn Ward, Collect the bones
(Bloomsbury)
One of the most honest, visceral, and profound accounts of black youth I have ever read is that of Jesmyn Ward. Collect the bones. This book is told through the voice of 15-year-old Esch as she and her family prepare for a hurricane – a hurricane they don't yet know will be Hurricane Katrina. Ward's novel spoke to me in a way I didn't expect. Esch's first-person narrative prioritizes the unfiltered experience of a black girl in a moment of extreme turmoil and indecision, to which, as readers, we become intimately connected. We support Esch, we cry for Esch, we love Esch. His voice is genuinely black; his authentically human experiences. The path Collect the bones portrays Esch's humanity, his full experience, is what convinced me to write a book, and it was the book that I used as an example when I tried to put my own words into the world.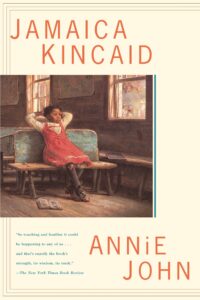 Jamaica Kincaid, Annie John
(Farrar, Straus and Giroux)
I first read Annie John– the evocative and moving story of a young girl growing up on the island of Antigua – in 2019, as part of my doctoral exams. I was studying the black girl and I did not expect to discover a title that I did not know. Imagine my surprise, then, when I started reading Annie John and I found a character that looked so much like my own main character, KB; so much like me. I read with awe that Annie, in her unique, unwavering voice, learned some familiarly difficult lessons about growing up and finding herself. Somehow his influence was felt throughout my own book before I even read it. That's the power and beauty of stories about young black girls.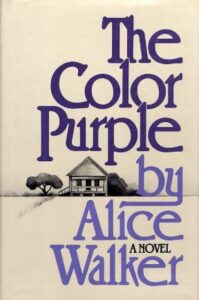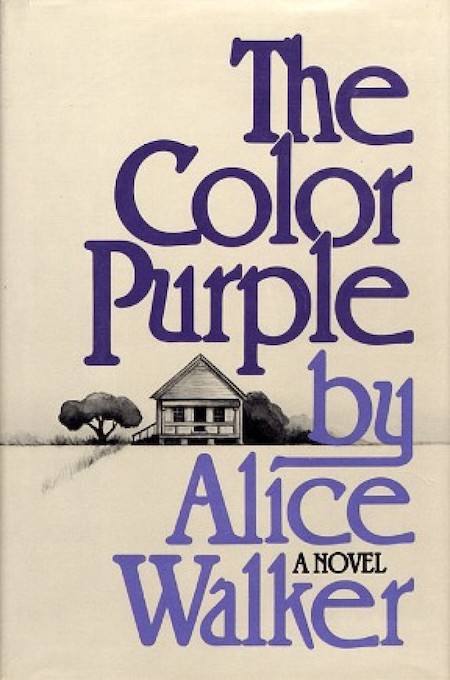 Alice Walker, The purple color
(Penguin)
One of the most impactful movies I can remember watching growing up was The purple color. The movie came out the year I was born, and I was quite young when I first watched it. Although I was too young to fully understand and appreciate many of the themes, I was moved by the casting of Black, and especially the story of two estranged sisters who eventually find each other. It wasn't until high school that I read the book for the first time. I was drawn to the epistolary style and found Célie's letters both beautiful and heartbreaking. Parts of the book were still confusing to me, but I felt connected to the trauma and loss Celie suffered. I re-read the book when I was in college and it immediately became one of my favorite books of all time. I am continually inspired by Alice Walker's commitment to using writing as a way to show the beauty and horror of truth.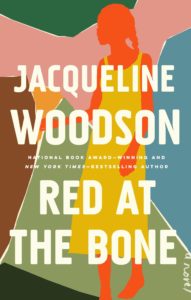 Jacqueline Woodson, Red to the bone
(River)
It was difficult to select just one book by Jacqueline Woodson for this list, as her writing regularly focuses on young people of color, with Woodson wanting them to see themselves—well, fully—in the books. I decided to Red to the bone, a novel for adults in which Woodson explores history, community and family heritage. What makes this story unique is Woodson's decision to tell a family story by focusing on the experiences of 16-year-old Melody as a young black girl, as well as those of her mother, years before. , at the same age. Books, according to Woodson, should act as both mirrors and windows, a metaphor for eminent scholar of children's literature, Rudine Sims Bishop – they should both reflect people's experiences and provide windows into different worlds. Centering Melody and the stories of her mother, Woodson crafts a powerful and poetic black girl tale steeped in tradition and heritage that teaches the world about the black girl, while welcoming black girls with open arms.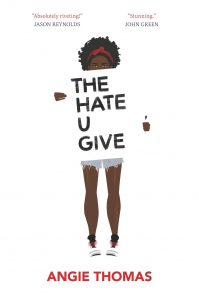 Angela Thomas, The hate you give
(Harperteen)
Based on the Black Lives Matter movement, Angie Thomas's The hate you give tells the story of 16-year-old Starr, who lives her life as a balance between two worlds. That balance is shaken when she witnesses the fatal shooting of her unarmed childhood best friend at the hands of a police officer. Although centered around this tragedy, The hate you give stays true to the legacy of black girl fiction by giving Starr an authentic voice, allowing her to tell her own story in her own way. When I read this book, two things struck me. First: how easy it was for me to understand Starr's point of view, because it was so similar to mine.
The second thing that struck me was how much my work in progress looked like The hate you give. Again, I found so many connections between the stories I tell (and the way I tell those stories) with other stories of black youth. And that's the beauty of black youth in fiction: the stories we tell about black girls will resonate with black girls, but they're also universal stories of self-love and acceptance, pain and joy, strength and trauma, which will resonate with every reader. These are stories the world needs to hear.
__________________________________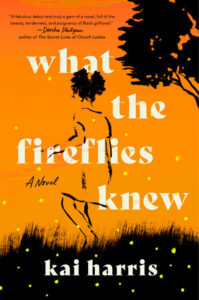 What the Fireflies Knew by Kai Harris is now available from Tiny Reparations Books.