RHINELANDER, Wis. (WJFW) – It's kind of a balance here, and we try here at the library to give kids a bit of both," Denise Scojacki said. As technology continues to advance and COVID-19 forces most children online, the Rhinelander District Library is doing its best to evolve.
"So we have e-books in the library that they can look at, which will meet some of the needs of kids for that digital hunger that they might have," Denise said.
During COVID-19 the library was closed which left many books on the shelves as they offered curbside pickup, Denise Scojacki the director of children's services says it was not the same. "The experience of going to the shelf and picking up a book, there's nothing quite like it," she said.
Now with blockages up, Denise says there's actually an increase in the number of books borrowed from the children's department. "We saw an influx of children come in and check books. We're also trying to get the kids here, so yeah, it's really nice to see the traffic picking up," she said.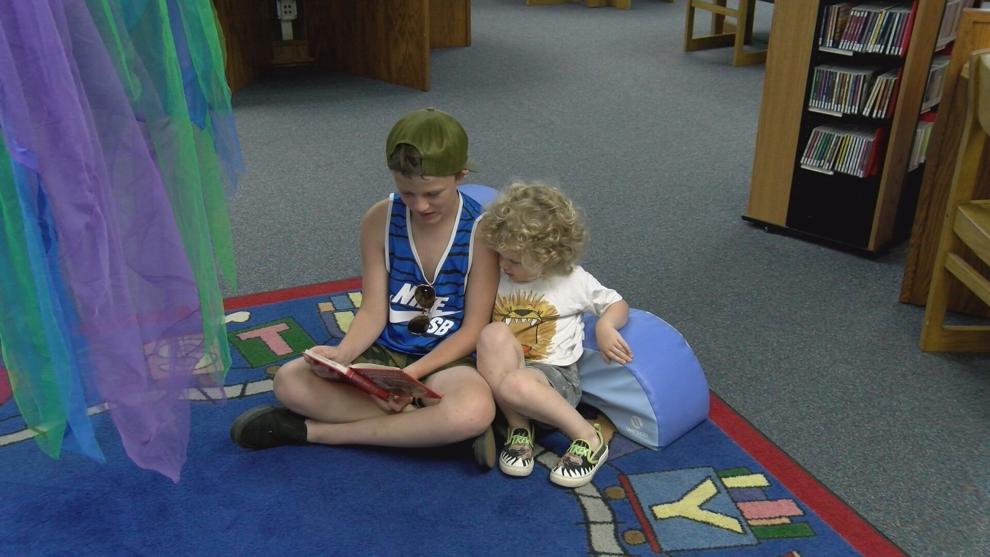 Promoting reading is a big part of the library's mission, so this summer Scokacki has gone out of its way to bring the experience to schools as well. "We try to do a bit of everything," Scokacki said. "So what I did to start this school year, before the summer reading program started, was I zoomed in with all children during their library time in schools, and let them know what we were doing here at the library again this summer to try to get them here," she added.
With this momentum, Denise hopes the children will continue to read books for years to come. "There are so many times I walk out into the library and see a kid all curled up somewhere and just smile and tell me that's what we're here for," she smiled.