I love classic stories but I've read most of them and some are a bit too old fashioned both in the writing and in the attitude of the characters! What do you think are the best modern sequels and rewrites of classic children's books?
Many children's authors were inspired to become writers because they loved reading so much as children. In reality, all writers say the best preparation to become a writer is to be a good reader. And most can trace their own writing inspirations back to a single author.
Piers Torday, winner of the Guardian Children's Fiction Award for The Dark Wild, cited C. S. Lewis' The Chronicles of Narnia novels as a major influence on him because in Lewis' childhood writing he created a world of talking animals – as Pier's does in his Wild sequence of stories.
Philip Pullman has often said that all writers steal things, just like magpies. In an interview with the Guardian, he said: "I think my dæmon is probably a crow or a rook or a magpie – one of the birds in that family – because it steals things, like story ideas , pictures and sentences.
Being influenced by a story and stealing pieces of it is a way for authors to write books that can relate to classic stories written by a previous generation. But there are also excellent examples of more direct sequels.
Typically, these books take the same basic idea and then tell it in a modern world with a different set of challenges and opportunities. And the characters also have to change because no one behaves quite the same way today as they did a hundred years ago!
E Nesbit's Five Children and It was first published in 1902. The story of how a family of children discover a Psammead – a grumpy sand fairy who grants them wishes many of which go horribly wrong – has been a success when first published and has been popular ever since. As a child, Jacqueline Wilson loved both the magic of history and Robert, Anthea, Cyril, Jane and their little brother who is always nicknamed the Lamb, the children whose lives were so enriched by magical adventures. As a sequel, or as a tribute to the kind of story it is, Jacqueline Wilson wrote Four Children and It. Still imbued with magic – and with a grumpy creature whose interpretation of wishes is much more literal than that of children – it features a typical Wilson blended family for whom magic can come in very handy! The familiar realism of Jacqueline Wilson is brilliantly enhanced by this dollop of magic.
But sequels can take all sorts of directions, and Kate Saunders' Five Children on the Western Front is a whole different kind of "what happens next." Kate Saunders skillfully keeps the spirit of the story alive while repositioning it in World War I. In a deeply moving and thought-provoking story, she imagines what would have happened to the first children during the war. The Psammead still plays a role and the magic is important, but it's the children's family and what happens to them during WW1 that makes it such a wonderful homage to the original while providing a welcome return to the original characters. by E Nesbit. .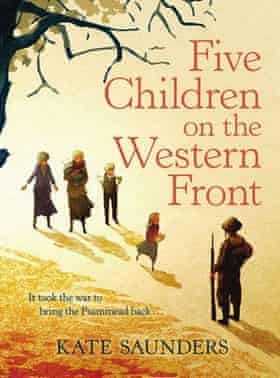 The story of Alice, the girl who falls down the rabbit hole in Lewis Carroll's classic Alice in Wonderland, has inspired writers and illustrators for 150 years. Recently, Cathy Cassidy's bestseller Looking Glass Girl drew on some of the ideas from Carroll's original into a realistic contemporary story about friendship and the insidious nature of bullying. Her Alice is at a sleepover when she falls down the stairs and bangs her head hard against a mirror. Lying in a hospital bed in a coma from the accident, Alice and the so-called friends she was with reflect on what really happened. Can Alice's accident help prevent future bullying?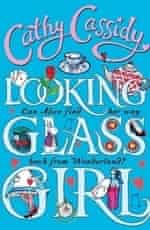 Susan Coolidge's American classic What Katy Did tells the story of bright and lively 12-year-old Katy, a free-spirited girl who dreams of doing something "big" with her life. But, instead of achieving everything she hopes for, Katy has a terrible accident that confines her to a wheelchair. Katy is touched by the experience and learns to be "good" as a result of it. Written in 1872, the deliberately "enhancing" ending that denies Katy the happiness readers would like her to have made the book out of step with contemporary fiction and therefore less popular than it might have been given what is a feisty girl that Katy is at the start of the story.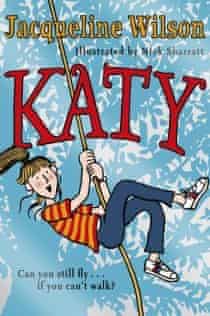 Jacqueline Wilson's Katy (released late July) is a great update in which a very contemporary Katy, a girl living in a family familiar to Jacqueline Wilson, has a similar accident but the effect on her and everyone else is very different. Katy is a nice homage to the original but also a story with something important to say about disability.
What sequels and rewrites of classics would you recommend? What classics should we tell? E-mail childrens.books@theguardian.com or contact us on Twitter @GdnchildrensBks(where you can also ask The Book Doctor a question using #BookDoctor) and we'll give your opinion on this blog!